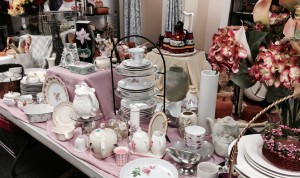 The sale of your donated goods directly supports the Healthy Food for Seniors program. Thank you for your clean, usable, donated items in good repair!
Donation Hours: Open every day, Mon-Sun, 7:30am-3:30pm
Items we always appreciate:
Clothing, shoes and accessories including belts, scarves, purses, wigs and other accessories (no undergarments)
Textiles of all kinds
Housewares, glassware, pots and pans, china, ceramics, linens and knick knacks
Jewelry
Luggage – carry on sizes only
Furniture – indoor, outdoor, lamps, antiques and art, outdoor heaters, patio furniture, etc.
Wheelchairs, walkers, shower chairs, crutches, canes and medical equipment
Bicycles, exercise machines, sports gear
Plants, ceramic pots and garden accessories
Books, books-on-tape/CD, CDs, DVDs, LPs/vinyl, videos, puzzles and games
Pet supplies (beds, collars, leashes, scratch trees, dog/cat kennels)
Cars, bicycles, scooters, motorcycles, boats
Electronics including computers, TVs, monitors, VCR/DVD/CD players, amplifiers, speakers, turntables, microphones, test equipment, copiers, office machines, iPods, cell phones, etc. (working or not)
Appliances such as vacuums, refrigerators, washers, dryers, dishwashers, trash compactors, etc. (working or not)
Items we cannot accept: Water soaked or moldy items, mattresses, bed pillows, particle board items, older wood entertainment centers, car seats, cribs, chemicals or paint, or any other items not approved by the donations staff.
We offer limited home and estate pickups in Santa Cruz County. Please contact Tina Forest to schedule a pickup: tina@greybears.org, 831-479-1055 ext 235.
For questions on estates or specific items call 831-479-1055 ext 233 or email thrift@greybears.org.
Thank you for supporting Grey Bears!