THIS Saturday, June 14, 10am-3pm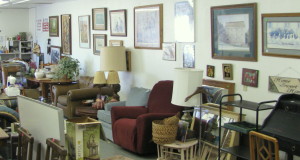 Choose from a huge selection of  furniture, art, housewares, books, medical equipment, computers and peripherals, TVs, appliances, plants and garden items, tumbled glass and more – all 1/2-off  this Saturday at the Grey Bears Thrift Store & Computer Electronics Store. Browse through thousands of books in all genres (paperbacks just 25 cents each), plus DVDs, CDs and VHS tapes – all at deeply discounted prices.
Thank you for your household and office donations – all proceeds support the Grey Bears Brown Bag Program, delivering 4,400 bags of healthy groceries to seniors every week.